Vote once for Winter Nights Shelter (to receive an award from JustFaith Ministries)
September 17, 2021

-

September 19, 2021

|

Free
Last Chance today!!!!Please vote for Winter Nights Shelter: We are excited to announce the finalists for the Becker Social Justice Award!
This award will recognizes a project or ministry, led by a JustFaith Ministries graduate or group of graduates, that has created social change in their community, state, nation, or world with a one-time financial award and national exposure. Mary and Gary Becker were participants in the first JustFaith class ever offered; their lives were significantly impacted and their subsequent commitment to justice and JustFaith made a remarkable difference; see more of their story here.
How is the winner chosen?
By YOU!!  Beginning September 1st, voting will open where members of the JustFaith Community can vote on the project or ministry they would like to see win.  All votes must be submitted by 12am Eastern Time on September 19th. To vote click the purple button below.
The award recipient will be announced at a special ceremony on September 23, 2021 in conjunction with our 20th Anniversary Celebration for JustFaith Ministries.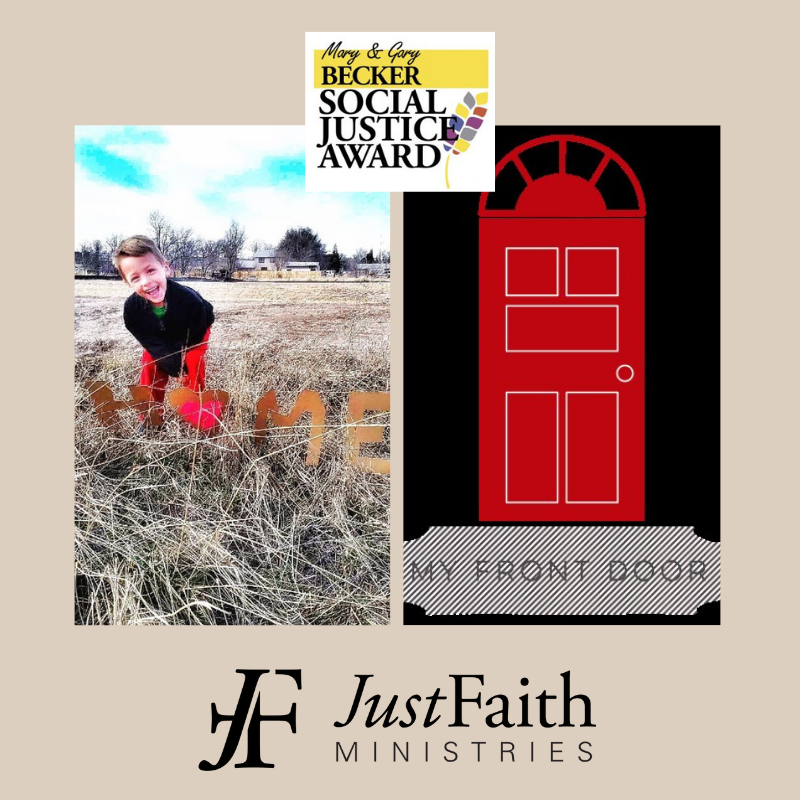 My Front Door
Formed in 2005, by JustFaith graduates, they serve working families with children in Cheyenne and Laramie, Wyoming, between 50% and 80% of the median income as determined by HUD. They focus on ensuring successful, long-term home ownership for families and financial literacy.
Weavers of Hope
Formed in 2002 by JustFaith graduates, they provide educational assistance for students in and around Villa Garcia, Zacatecas, Mexico. They focus on preparing students for self-sufficiency through education and meaningful work.
Winter Nights Family Shelter
Formed in 2004, by Gwen Watson, a JustFaith graduate and others, they provide temporary shelter to homeless families with minor children throughout Contra Costa, California. The objective is to care for families, and to support them with services to assist toward re-housing their family.
VOTE FOR YOUR FAVORITE at: xxxxxxxxxx…
JustFaith Ministries is a nonprofit organization that forms, informs, and transforms people of faith by offering programs and resources that sustain them in their compassionate commitment to build a more just and peaceful world.